Los Secretos
2 Unidades
QUESADILLAS DE CUITLACOCHE
Stuffed with corn smut, cheese and cream.
TACOS VEGETARIANOS.
Seasonal vegetarian tacos.
TACO BAJA CALIFORNIA
Battered fish served on corn tortilla with avocado sauce.
ESTRELLAS MARINERAS.
Corn shape stars with crunchy shrimp marinated with chilmole.
TACOS DE PULPO PASTOR.
Pastor style octopus tacos.
TACOS DE TINGA DE POLLO
Chicken breast taco with chipotle and tomato sauce.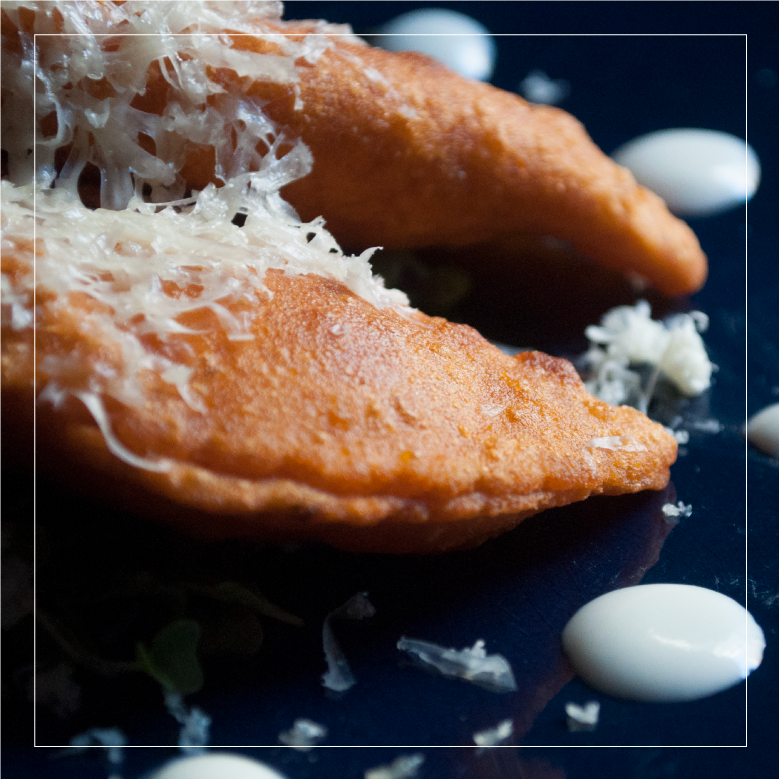 TACO NORTEÑO
Beef, pork, and pork skin tacos with coriander.
TACOS DE SECRETO IBÉRICO.
Iberian pork secret marinated and grilled with avocado.
TACOS DE CARRILLADA IBÉRICA.
Michoacán style cheeks with tanned onions and habanero.
PANUCHO AVÁNDARO
Lamb in adobo of soft chiles, guacamole & red onion.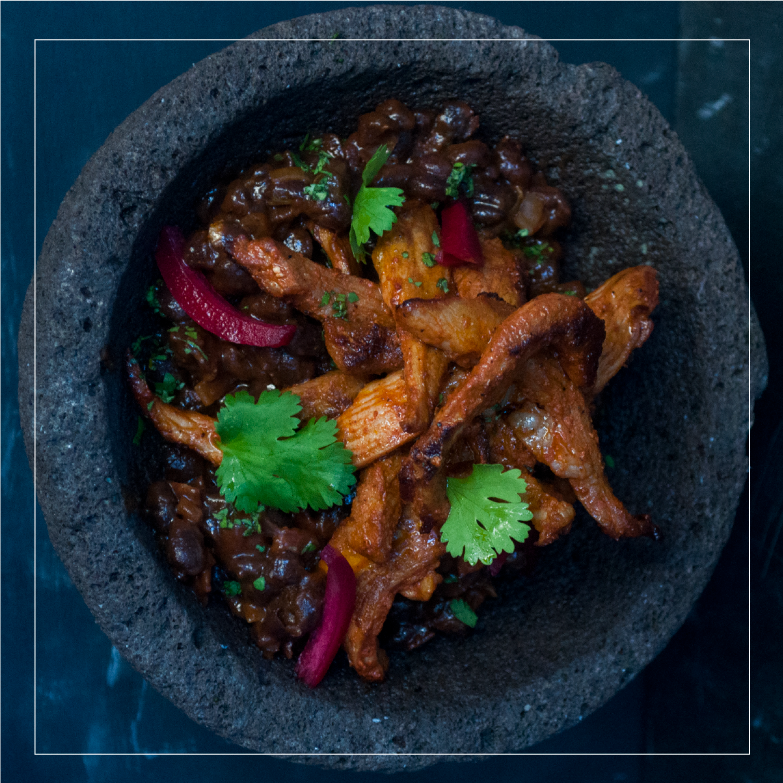 Los Suspiros
PROVOLONE AL CILANTRO
Gratinated provolone cheese with green tomato sauce and fresh coriander.
CEVICHE SUSPIROS.
White fish marinated in lime jaguar sauce.
SOPA AZTECA
Chicken broth with avocado, cheese, pasilla pepper and cream.
GUACAMOLE SUSPIROS
Traditional guacamole with tortilla chips.
ENSALADA DE NOPALES
Mexican cactus salad.
ENSALADA DE NOPALES WITH PRAWNS.
ENSALADA MANDINGA.
Prawns with green fresh mango and red onions dressed with fruity olive oil.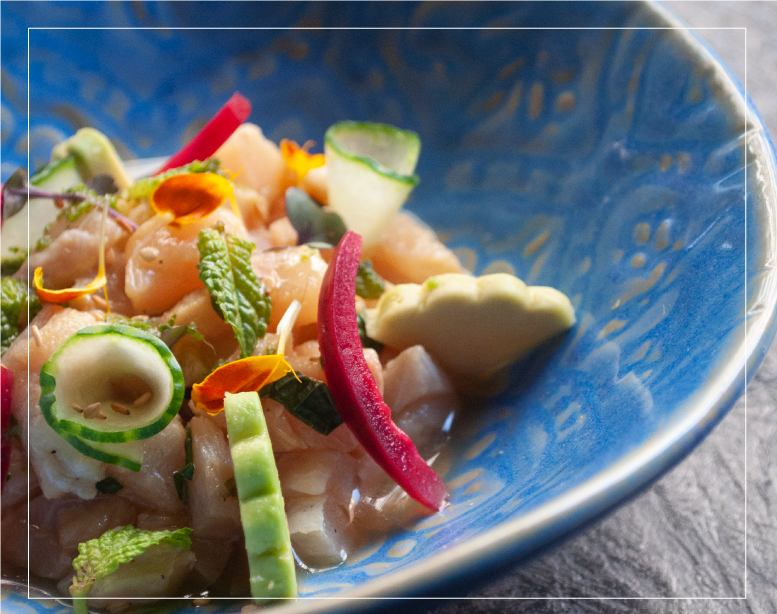 Los de Siempre
GLORIA VEGETARIANA
Corn tortillas lasagna with seasonal vegetables.
PESCADO A LA TALLA
White fish fillet, baked with guajillo and garlic sauce.
GAMBAS AL ÁNGEL
Prawns with sliced tomate, onion and green pepper.
LANGOSTINOS A LA DIABLA
Prawns with creamy chipotle pepper sauce.
LANGOSTINOS REY
Prawns with shallot onion served with corn chips and avocado.
LOMO ALTO A LAS 7 SALES DE FLORES Y CHILES
Entrecot slices accompanied with guacamole, beans and served with seven aromatic salts.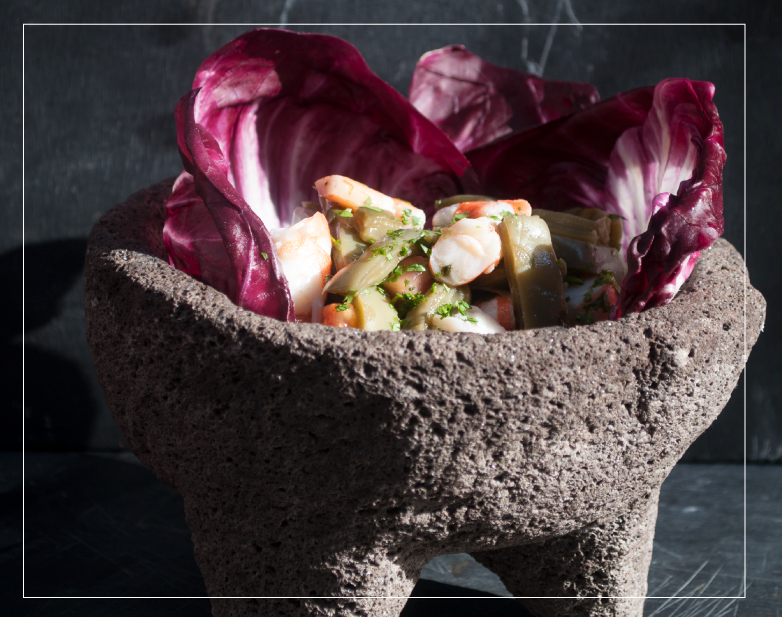 MANCHAMANTELES
Pork with cumin, pineapple and cinnamon.
SOLOMILLO MÉRIDA
Slices of pork sirloin with mango and tamarind-chipotle sauce.
COCHINITA PIBIL
Pork classic southeast recipe.
SOLOMILLO AL MOLE POBLANO
Iberian pork sirloin slices with poblano mole sauce.
HUARACHE MORELOS
Slice of beef on corn dough with frijoles and asadero cheese.
Extra corn tortillas: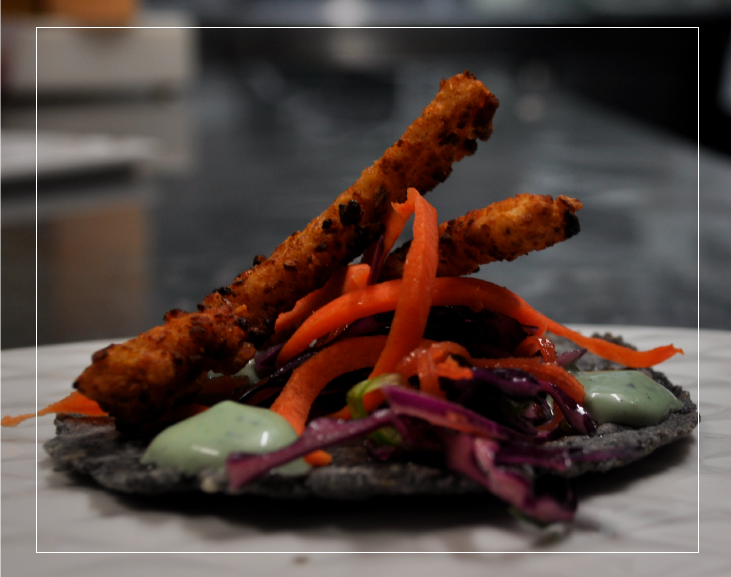 Postres
Mousse de mango y guanábana
Mango and soursop mousse.
Pastel salvaje con nueces, dulce de leche y pasas
Cake with nuts, raisins and milk caramel
Pastel rosa mexicano. Bizcocho de chocolate con chile de árbol.
Chocolate spicy recipe cake
Helado de chocolate con menta y nueces
Chocolate icecream with nuts and mint
Helado de nata con mango y dulce de leche
Cream icecream with mango and milk caramel
Helado de yogurt con miel de agave y nueces
Yougurt icecream with agave syrup and nuts
Helado de coco con sirope de hibiscus (flor de jamaica)
Coconut icecream with hibiscus syrup
Sorbete de mandarina al arome de tequiola
Tangerine sorbet with tequila
Café México
Café tipo mokka, con gran cuerpo y afrutado
Espresso 43
Café espresso con licor 43 y hielo
Té del mes
Nopal, 7 azahares, jamaica, frutas tropicales, jengibre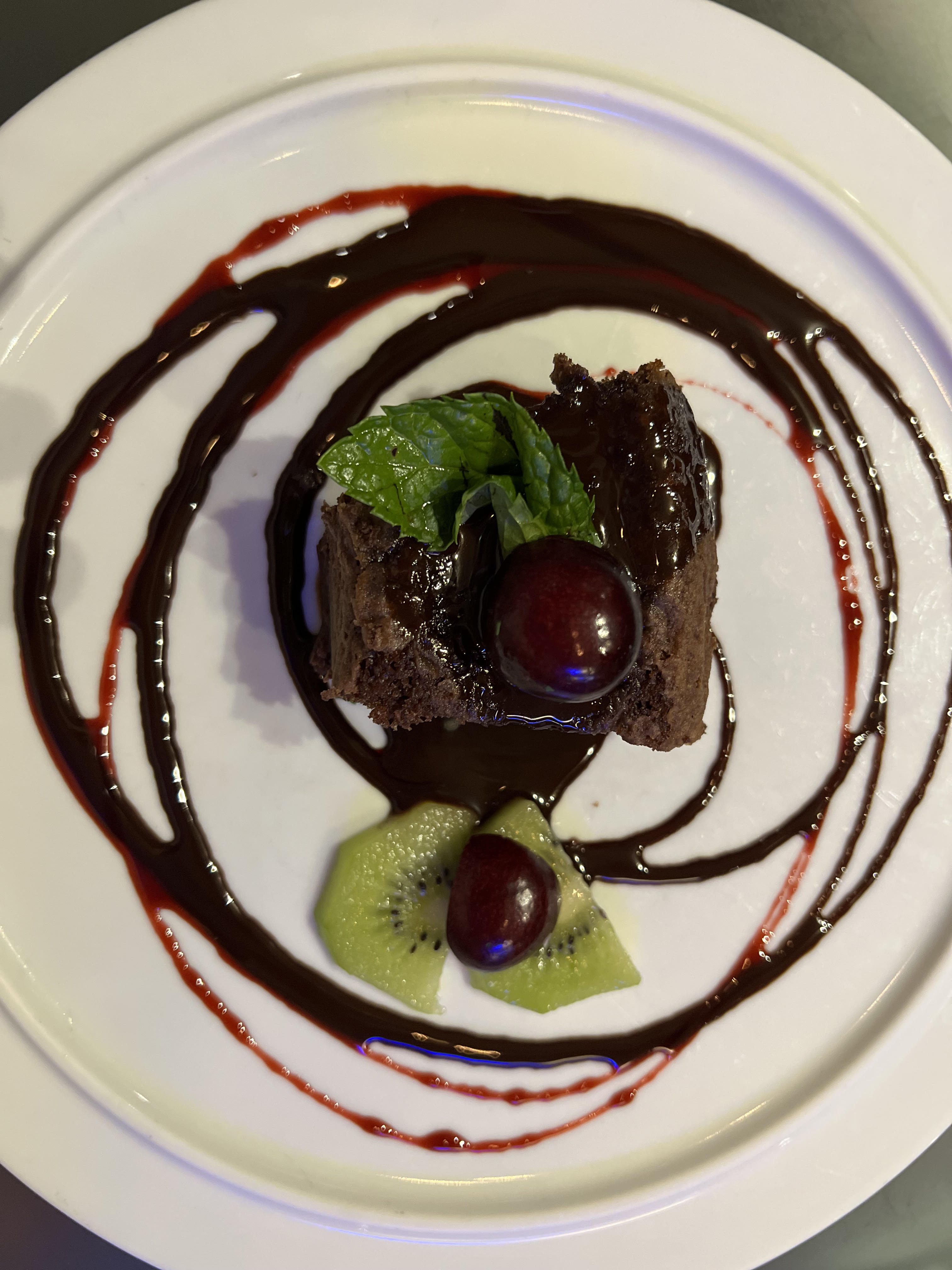 Vinos
Rioja
MARQUES DEL RISCAL
Reserva
MARQUES DE MURRIETA
Reserva
Ribera del Duero
MARQUES DE VELILLA
Crianza
PAGO DE LOS CAPELLANES
Crianza
Sardon de Duero
ABADIA RETUERTA SELECCIÓN ESPECIAL
Crianza
Bierzo
PETALOS DEL BIERZO
Cosecha
La Mancha
Priorato
Vinos Blancos
M. del Riscal Sauvignon
Rueda
Cavas - Champagne
Agustí Torello Mata
Reserva Barrica
Champagne Perrier -Jouet Brut